Deathmark: A Game Where Everybody Dies
Deathmark is a fast-paced first-person-shooter and puzzler game where players make a deal with a shinigami, a death god, to become a shade; a soulless creature who, upon dying, teleports to the body of its most recent victim.
Downloads:
We recommend downloading the appropriate version and then playing the game with the highest quality settings. A high end graphics card may be needed. It is also possible to play Deathmark online, but at a quality loss.
---
The Deathmark
The concept of the deathmark quickly distinguishes this game from others in the first-person-shooter genre. When the player dies, their body is teleported to the position of their latest kill. If the player doesn't kill anything before the next time they die, their position is reset to the last checkpoint that they reached. The playe can activate the deathmark by right-clicking.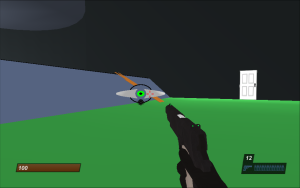 ---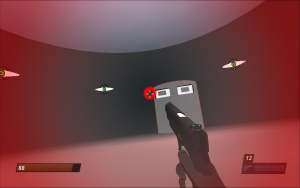 Features
Combines the FPS and puzzler genre
Dynamic lighting (only for offline play)
Multiple weapons: Pistol and shotgun
Multiple levels